Modern Day Marine will take place from April 30 to May 2, 2024, in Washington D.C. Follow MDM on social media for show information and updates.

Congratulations to this year's Marines and Sailor who were recognized at the 2023 MDM Awards Luncheon.

Congratulations to the 2023 Dickey Chapelle Award recipient Elizabeth King, Staff Director of the Senate Armed Services Committee and the 2023 Iron Mike Award recipient Col Nicole Mann, USMC and NASA Astronaut.
MODERN DAY MARINE 2023 HIGHLIGHT VIDEO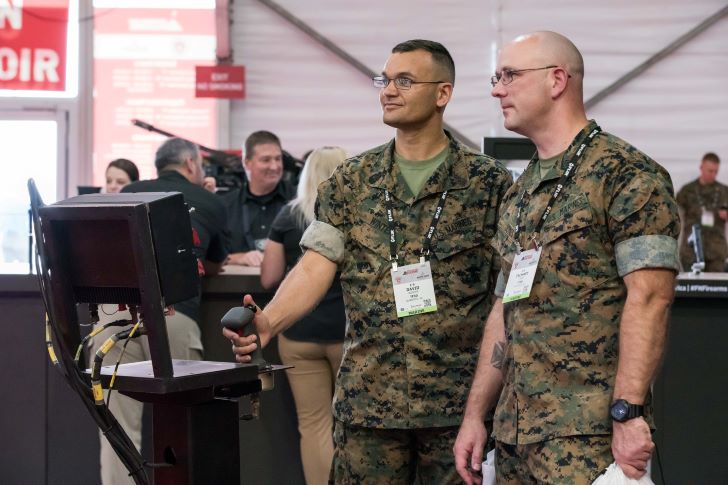 Attendee Information & Registration
Modern Day Marine Expo is not open to the general public and attendees must have an identifiable relationship with the USMC. Learn more about requirements and registration!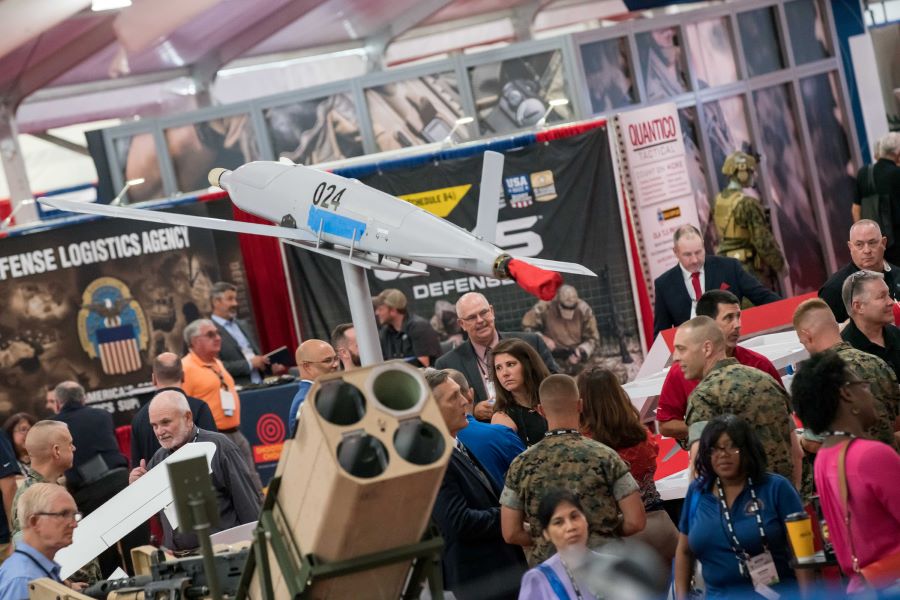 Exhibitor List & Floor Plan
Who will you see at Modern Day Marine 2024? Over 400 companies showcasing the latest in emerging military equipment, vehicles, technology and training systems.
The Marine Military Expos are the primary and proven venues for product developers to demonstrate their capabilities to service members, acquisitions specialists, and service leaders eager to identify best of breed solutions which preserve Marine Corps dominance in every domain of the littoral operating environment, and a competitive overmatch for all currently "engaged in the fight!"
Sponsored & Co-hosted by: