Attendees will enjoy a complimentary lunch while listening to distinguished speakers share their life and military experiences.
This event is open to active-duty and reserve members of the military and their families.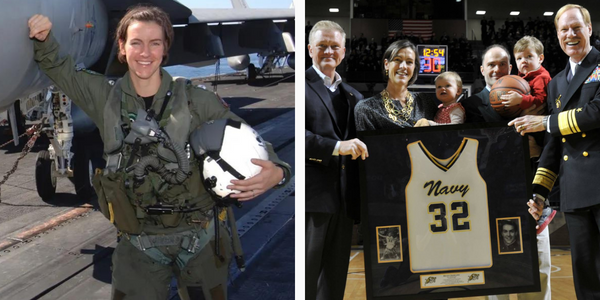 CDR Becky Calder, USN (Ret) Leadership Coach and Mentor
Wednesday 28 June 12:00 PM – 1:00 PM
A 1998 U.S. Naval Academy graduate, Cmdr. Becky Calder served as an F/A-18 Hornet pilot and was one of the first women, and the first woman pilot, to graduate from the Navy's Strike Fighter Weapons School (TOPGUN)  During her 15 years as a pilot she supported Operation Southern Watch, Operation Enduring Freedom, and Operation Iraqi Freedom. At the  Naval Academy, she played varsity basketball and was the first woman to have her varsity number retired.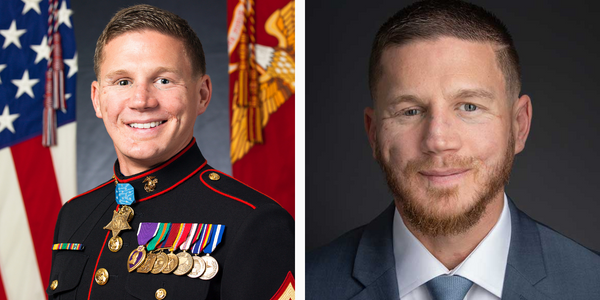 Cpl William "Kyle" Carpenter, USMC (Ret) Medal of Honor Recipient
Thursday 29 June 12:00 PM – 1:00 PM
A medically retired United States Marine, Kyle Carpenter received the United States' highest military honor, the Medal of Honor, for his actions in Marjah, Helmand Province, Afghanistan in 2010. Carpenter was the youngest living Medal of Honor recipient.