MDM 2024 is April 30 – May 2 at the Walter E. Washington Convention Center in Washington D.C.
Registration Begins January 2024!
Free Admittance and Transportation for Marines and Families.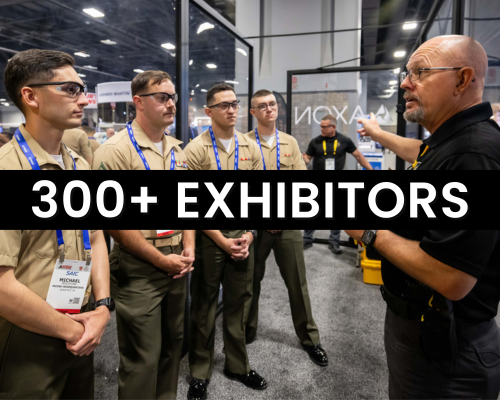 Companies will be showcasing the latest in emerging military equipment, vehicles, technology, and training systems. The future of the United States Marine Corps will be on display in the Modern Day Marine Expo Hall!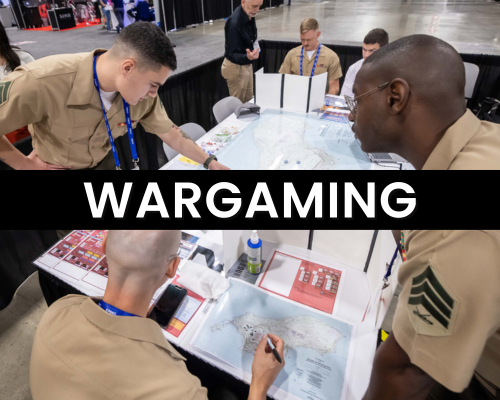 The second annual Modern Day Marine OBJ 1 Wargaming Convention will provide a focused venue for demonstrations, game play, and networking among military wargaming practitioners, designers, and industry.
The Main Briefing Center and Marine Zone Stage will host dozens of presentations from senior leaders, DoD personnel, and industry subject matter experts. Former speakers include the Commandant of the Marine Corps, Secretary of the Navy, Commanding General Marine Forces Reserve, and Deputy Commandant Information & Logistics.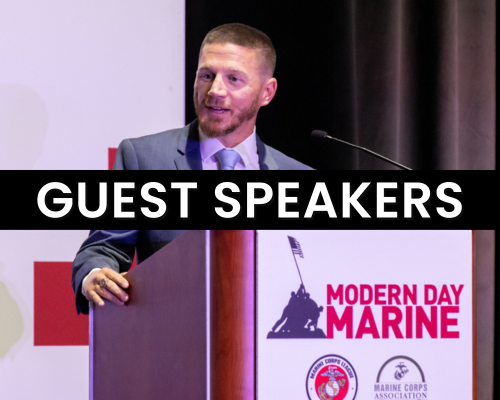 Enjoy a free lunch while listening to distinguished speakers share their military and life experiences. Last year's speakers included CDR Becky Calder, USN(Ret), the first female pilot to graduate from TOPGUN, and Cpl William "Kyle" Carpenter, USMC(Ret), the youngest living Marine Medal of Honor recipient.