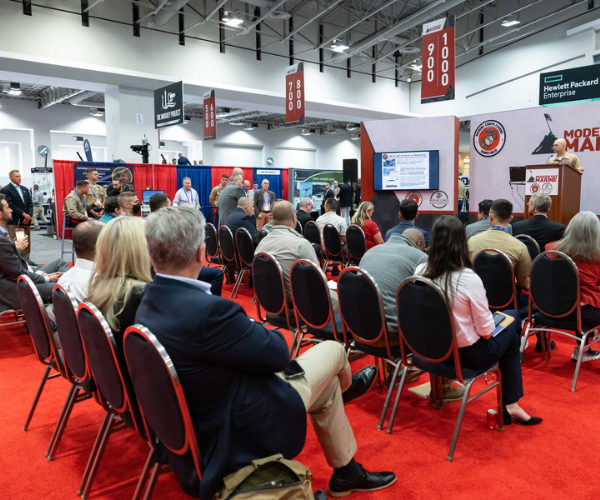 Marine Zone Stage Presentations & Semper Fidelis Reception hosted by SgtMaj Troy E. Black, SMMC
The "Marine Stage" is a new expo hall presentation and networking venue in the midst of the "Marine Zone." The Marine Zone is the area of the floorplan designated for Marine Corps research, experimentation, requirements & acquisitions organizations to display prototypes and interact with MDM participants in a centralized location. The Marine Stage provides Marine Corps and DoD subject matter experts and program managers with a purpose driven forum for short presentations followed by informal networking sessions that will build awareness of programmatic requirements, gaps, and opportunities so that industry can see where they fit and how they can help. The intent is to highlight Service level equity areas critical to the emerging Marine Corps mission set in order to spark substantive questions & meaningful discussion. Six presentations will occur each day of the expo.
View the 2023 presentation schedule here >>>
Tuesday 27 June 3:00 PM – 4:00 PM
Please join us for an informal networking event to close the first day of the show for all attendees and exhibitors hosted by SgtMaj Troy E. Black, SMMC. The mixer will include beer, wine, nonalcoholic beverages, and appetizers.