The Dickey Chapelle and Military Order of the Iron Mike Awards are presented each year at the Modern Day Marine Grand Banquet to two individuals for their exceptional service to their country and the United States Marine Corps.
The Dickey Chapelle Award honors the memory of the late Dickey Chapelle, an American foreign correspondent who first covered Marines in combat at the Battle of Iwo Jima and was killed while on patrol with a Marine Corps infantry unit engaged in combat operations against enemy forces during the Vietnam War. The award was established by the Marine Corps League to extend recognition to a woman who has contributed substantially to the morale, welfare and well-being of the officers and men and women of the United States Marine Corps.
The Marine Corps League's annual Military Order of the Iron Mike Award was established by the Marine Corps League for the purpose of honoring a person who has most significantly contributed to the United States of America and the United States Marine Corps. The award is named for the landmark statue, "Iron Mike," located at the Marine Corps Recruit Depot, Parris Island, South Carolina. The statue and the Iron Mike Award symbolize courage, tenacity and distinguished leadership.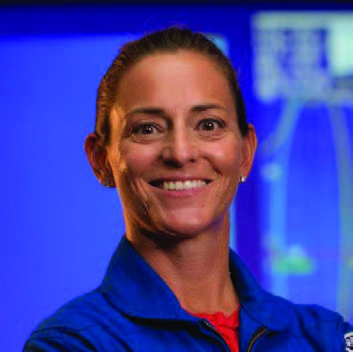 2023 Iron Mike Award Recipient
Col Nicole Mann, USMC and NASA Astronaut
Col Nicole Mann is a native of California with a BS in Mechanical Engineering and MS in Mechanical Engineering. She was commissioned as a second lieutenant in 1999. As a Colonel in the Marine Corps, she has served as an F/A-18 Test Pilot and has served two deployments aboard the USS Enterprise (pause for effect). She accumulated over 2,500 flight hours in 25 different types of aircraft, 200 carrier arrestments, and flew 47 combat missions in Iraq and Afghanistan. In June 2013 she was selected by NASA and in October 2022, as the first indigenous woman from NASA to go to space, she launched to the International Space Station as commander of SpaceX Crew-5. She not only lived and worked aboard the space station, the also completed multiple space works.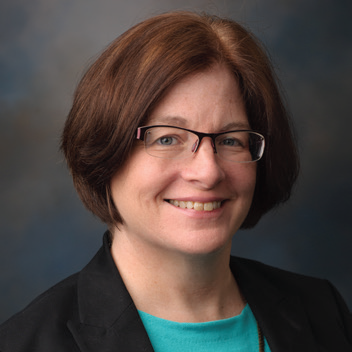 2023 Dickey Chapelle Award Recipient
Elizabeth King, Staff Director of the Senate Armed Services Committee
Elizabeth King has devoted over twenty fi ve years serving our country in a variety of capacities. In 1993 she received her Juris Doctorate from Georgetown University Law Center and began her career on Capitol Hill as a Legislative Aide for Senator Alan Dixon. In 1995 she served as a counsel on the Defense Base Closure and Realignment Commission. She has served as Legislative Director for Representative Mary Meehan, a member of the House Armed Services Committee and has been Senator Jack Reed's primary liaison to the Senate Armed Services Committee and Senate Appropriations Committee in the areas of defense, military construction, veterans, and foreign operations.
Prior to joining the Senate Armed Services Committee, she served as Assistant Secretary of Defense for Legislative Affairs and promoted the Department's strategy, legislative priorities, policies, and budget to the United States Congress. Her steadfast leadership in both military and veterans' affairs sets her apart as a force that guards the morale, welfare, and wellbeing of our servicemembers and veterans.
Past Dickey Chapelle Award Recipients
Senator Tammy Duckworth
Ellyn Dunford
Martha Raye
Marjorie Merriweather Post
Kate Smith
Esther Clark
Sister Veronica
Jeane J Kirkpatrick
Sally Ride
Rear Admiral Grace Hopper
Maj Robin Higgins
Yvette Somers
Assistant Secretary of the Navy Barbara Spyridon Pope
Elaine Rodgers
Carmella LaSpada
Linda Sloan Mundy
Susan Braaten
Stephanie Bates
Zandra Meyers Krulak
Katie K. Dixon
Clara J. Miller
Diane J. Jones
Rita McMichael & Karin Guenther
Carol Sefton
Brenda Nyland
Beverly Angello Young
Lynn Pace
Karen Driscoll
Lin Ezell
Debra Dunham
Bonnie Carroll
The Honorable Kay R. Hagan 
Shannon Maxwell
Chief Cathy L. Lanier
Debbie Paxton
Dr. Betty Moseley Brown, Ed.D
Congresswoman Susan Davis
Congresswoman Niki Tsongas
Military Order of the Iron Mike Award Recipients
Senator Jack Reed
Senator Pat Roberts
White House Chief of Staff, Donald T. Regan
Senator Zell Miller
Senator Dewey Bartlett
Senator Dirk Kempthorne
Senator Conrad Burns
Senator Charles Robb
Congressman David O'B. Martin
Congressman John P. Murtha
Congressman Gerald B.H. Solomon
The Honorable John Warner
The Honorable James H. Webb, Jr.
Ambassador Kenneth Taylor
Bob Hope
H. Ross Perot
Howard K. Smith
John Wayne
James F. Jordan
Alfred Lerner
Senator John Warner
General Raymond G. Davis, USMC(Ret)
Colonel Harvey C. Barnum, USMC(Ret)
General Peter Pace
Arnold Fisher
Major General Donald R. Gardner, USMC(Ret)
Lieutenant General George R. Christmas, USMC(Ret)
Major Paul F. Hastings, USMC(Ret)
Sergeant Major Carlton Kent, 16th SMMC
Lieutenant Colonel Tim Maxwell, USMC
Congressman Howard P. "Buck" McKeon
Congressman Rob Wittman
Bob Simmons
Senator Thomas R. Tillis